CEDETS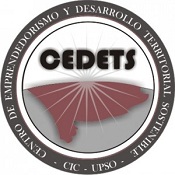 URI permanente para esta comunidad
Nombre:
Centro de Emprendedorismo y Desarrollo Territorial Sustentable (CEDETS)
Sitio web:
https://www.upso.edu.ar/cedets/
Dependencia:
UPSO - CIC
Descripción:
Abocado a investigar el emprendedorismo y el desarrollo local como procesos sociales tendientes a contribuir al aumento del bienestar de la comunidad, generando conocimiento original y promoviendo su aplicación para resolver las necesidades del medio.
Examinar
Examinando CEDETS por Autor "Constenla, Diana"
Resultados por página
Opciones de ordenación
Biorefinery Approach from Nannochloropsis oceanica CCALA 978: Neutral Lipid and Carotenoid Co-Production Under Nitrate or Phosphate Deprivation

(

2019

)

Bongiovani, Natalia

;

Popovich, Cecilia

;

Martínez, Ana María

;

Constenla, Diana

;

Leonardi, Patricia I.

The large-scale culture of microalgae has become a focus of interest for the biorefinery industry, combining the production of biofuels with that of other value-added bioproducts and thus increasing the profitability of the process. In order to evaluate its potential as biodiesel feedstock under a biorefinery approach, the biomass, pigment, nutrient, total lipid and lipid fraction kinetics of the Argentinian Nannochloropsis oceanica CCALA 978 strain were analysed. The species was first cultivated under optimal conditions (f/2 medium) and then transferred to nutritional stress conditions (N-deprivation or P-deprivation media). Under complete f/2 medium, N. oceanica presented maximum growth rate (μ) and chlorophyll-a values and minimum values for lipid and carotenoid content. The high nutrient consumption rate (N or P) in this exponential phase was associated with increasing cell density. Under both nitrate and phosphate deprivation, μ was drastically reduced but biomass production reached its highest values, indicating a phase of metabolite accumulation. Maximum values of total lipids (ca. 39% dw) and carotenoids (1100 × 10−3 ± 15 μg mL−1) were obtained under nitrate deprivation. In addition, total lipid composition was characterized by 92% neutral lipids, 0.7% phospholipids, a high percentage of C16:1 (ca. 37%of total fatty acids) and minimum values of PUFA (5.9% of total fatty acids). Biodiesel properties inferred from the fatty acid methyl ester profile of neutral lipids meet the standards established by EN 14214 and ASTMD 6751-08. Although N and P deficiency both produced an increase in neutral lipids in the studied strain, under a biorefinery approach, nitrate deprivation is considered to be a better method of stress induction than phosphate deprivation for the purpose of co-producing neutral lipids for biodiesel and value-added pigments.

Enhancement of polyunsaturated fatty acid production under low-temperature stress in Cylindrotheca closterium

(

2020

)

Almeyda, María Delfina

;

Scodelaro Bilbao, Paola G.

;

Popovich, Cecilia

;

Constenla, Diana

;

Leonardi,Patricia I.

Marine microalgae synthetize great amounts of essential metabolites such as fatty acids and amino acids. In addition, their exposure to stress factors can induce the overproduction of these desirable metabolites. Thus, in this work, we assessed the effect of low-temperature stress on lipid production and composition of the diatom Cylindrotheca closterium, in order to evaluate its potential as an alternative feedstock of essential polyunsaturated fatty acids (PUFAs). The alga was first cultured in a photobioreactor at 20 °C (control), and stressed by suddenly lowering the culture temperature, from 20 °C to 11 °C, at the exponential (LTEP) or stationary (LTSP) growth phases. Neutral lipids (NLs) were the main lipid fraction of all conditions assayed, and their production was maximal at LTSP. Fatty acid analysis also showed that the greatest production of PUFAs was observed in the NL fraction at LTSP condition. In terms of essential fatty acids, the production of the omega-3 fatty acids eicosapentaenoic acid and docosahexaenoic acid was similar in both treatments. The production of omega-6 fatty acids was significantly higher in the LTSP condition due to an increase in arachidonic acid content. Sterols increased under both stress conditions, with a predominance of cholesterol. Considering that the LTSP condition elicited the best PUFA production, the amino acid composition was determined. The 46.81% of total amino acids were essential components for aquatic animals. These findings provide evidence of the potential of C. closterium as an alternative, sustainable source of sterols, essential fatty acids, and amino acids.

Unconventional alternative biofuels: Quality assessment of biodiesel and its blends from marine diatom Navicula cincta

(

2019

)

Popovich, Cecilia

;

Pistonesi, Marcelo Fabián

;

Hegel, Pablo

;

Constenla, Diana

;

Barnech Bielsa, Guadalupe

;

Martín, Lucas

;

Damiani, María Cecilia

;

Leonardi, Patricia

The use of microalgae as triacylglycerides (TAG) feedstock for biodiesel is a widely researched field in the development of new technologies. In order to underpin the potential of microalgal biodiesel as a possible substitute in the biofuel industry, more detailed data is therefore required on these aspects. This study assesses the growth, TAG accumulation, kinetics of dissolved nutrients and the quality of biodiesel and its blends from the marine diatom Navicula cincta grown in a photobioreactor, using seawater enriched with nutrients and soilextract. Acid-catalyst transesterification was tested for biodiesel production. This species presented during nutrient depletion: 1) a total lipid content of 49.7% of ash-free dry weight (AFDW) with neutral lipid (mainly TAG)as the dominant fraction (ca. 81.5% of total lipids), and 2) favourable fatty acids for biodiesel, such as palmiticacid (28%) and palmitoleic acid (46%). The yield of biodiesel (B100) derived from diatom N. cincta (BNC) and analysed by Gas Chromatography was 97.6% of FAME, being the FAME composition similar to the fatty acid profile of N. cincta neutral lipids. The fuel properties (including FAME percentage, cetane number, heat of combustion, color and sulfur content) of diatom blends prepared with petrodiesel in a 7% (B7NC) and 10% (B10NC) vol ratio were evaluated using a PetroSpec (PAC) and compared with commercial soybean blends (B7S and B10S). B7 and B10 derived from N. cincta met the requirements of ASTM D6751 and presented improved cetane numbers (50.2 and 51.6, respectively) with respect to soybean blends. Furthermore, biodiesel derived from the studied species showed the lowest sulfur content (0.0056% w/w). The rapid accumulation of neutral lipids in response to natural nutrient deficiency in N. cincta and its capacity of autoflocculate are good selling points for the use of this microalga in the biofuel industry.